The Region from below is a concept we used earlier to expose and map a concealed landscape of energy extraction. Last March we explored this idea materially with a drift to Southern Illinois. The metaphor of a territory buried underneath, with perhaps insurgent potential, is fitting for how Southern Illinois is like Chicago's back 40, not only at the 'bottom' of the state, but also layered in time, for much of the physical power and materials, particularly coal, that helped build Chicago into an economic powerhouse were pulled out of this ground. Southern Illinois has been serially plundered since the early 1800s, starting with salt, then oil, coal, oil and more oil and now gas through high pressure deep well hydrofracking.

Like the driftless areas in Wisconsin, the topography consists of ancient hills that are not efficient to drain and till for large-scale cultivation. North of 38th parallel, the costs of agricultural land rise with the depth of loess topsoil and can be as high as $12,000. The productivity of central Illinois grain harvests is reflected in global commodity prices; this reflects in turn how that region surfaces in the global eye. Below the I-64 line, land productivity, according to "Illinois Farmland Values & Lease Trends," a commodity land review, rates only "fair to average." Its real treasures are not those massed molecules of the Ordovian sleeping below, but the rich variety of living entities -for example there are 250 species of native trees, a measure of biodiversity. One could compare that number to the paltry 25 native species in Washington State.
The heterogeneity of non-humans is matched by the many strategies people in this area use to cope- or not- with global capitalism, which was the broader focus of our inquiry. Our expedition was sponsored by the Imagining Geographies interdisciplinary initiative at Southern Illinois University Carbondale. During our three-day residence in Carbondale, we conducted a workshop on mapping , an evening of readings from our book Deep Routes in which we shared the stage with local musicians and researchers, and two days of drifts.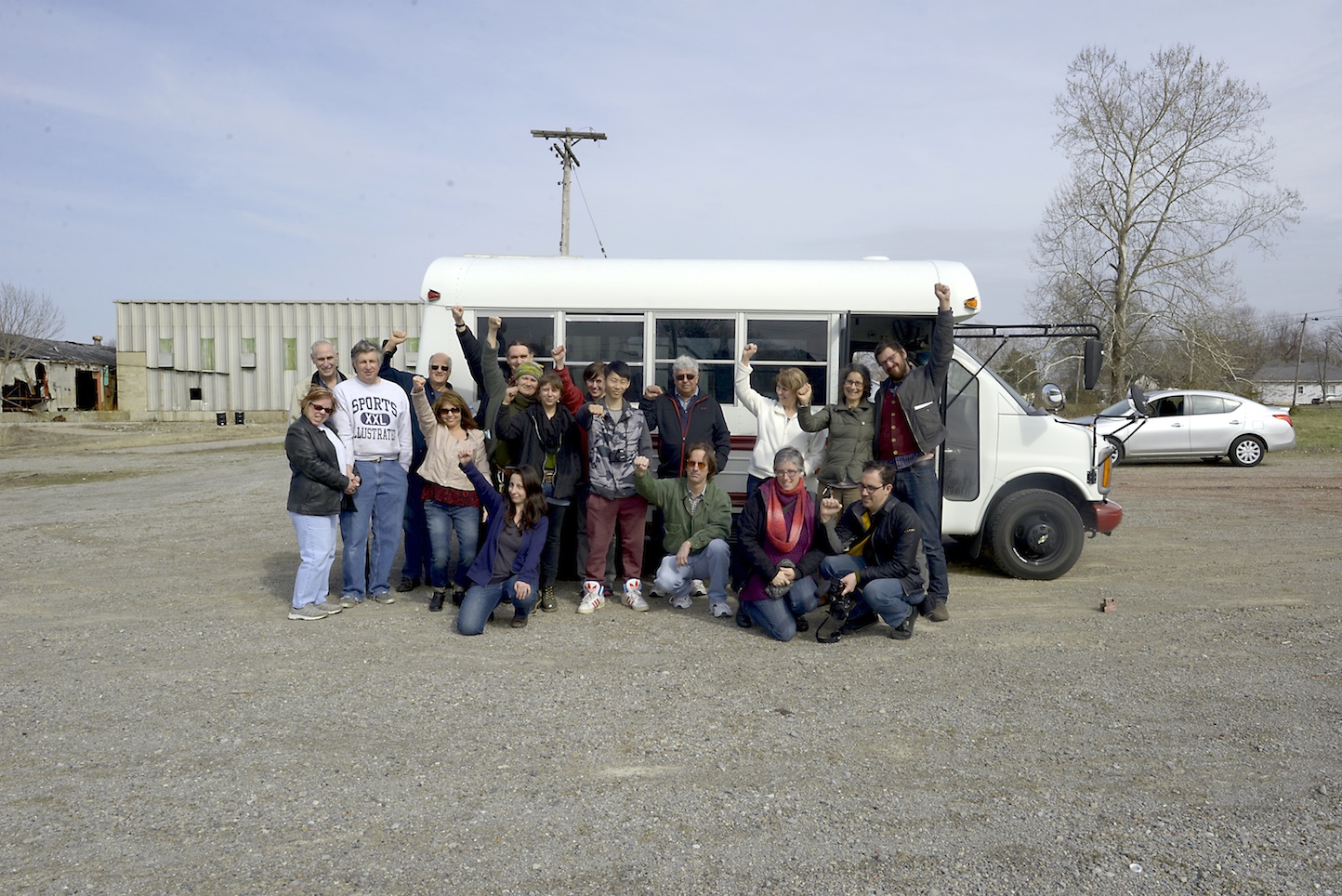 Sunday March 24, 2013: Re-imagining School- Autonomous Universities panel and conversation A discussion in the library to reflect on struggles in education, such as access and discrimination, debt and the University's move toward neoliberal forms of management. Peter Lemish took on the University and proposed reform from within. Nick Smaligo offered a summary of the unattached but nearby autonomous school that Brian Holmes wrote about earlier that year, and Sarah Ross spoke about education in the prison.  For me that was the most memorable, as Sarah pointed out that Southern Illinois University was an innovator in extending educational opportunities into the local prisons. Why did this stop why is it so hard to re-establish these programs?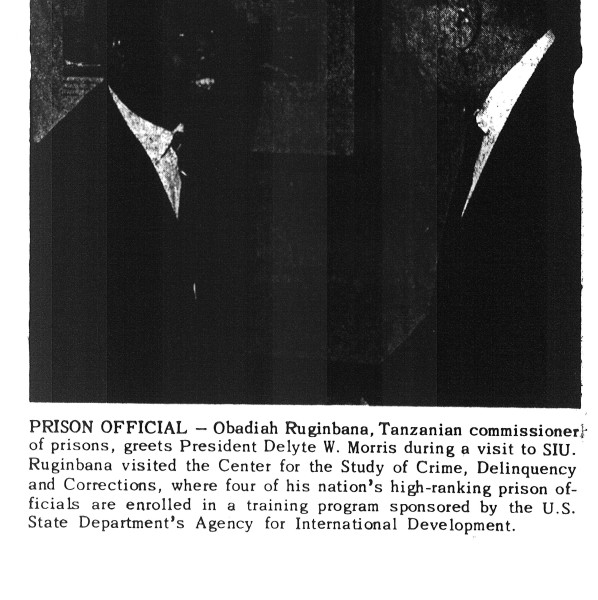 I looked further to verify Sarah's research and found this photograph of a prison official from independent African  1966 African-socialist Tanzania (under Julius Nyerere) with SIU's erstwhile university president Delyte Morris as well as an article by Morris from a 1966 law journal.

Below is an excerpt and a link to the entire article by Morris, "The University's Role in Prison Education"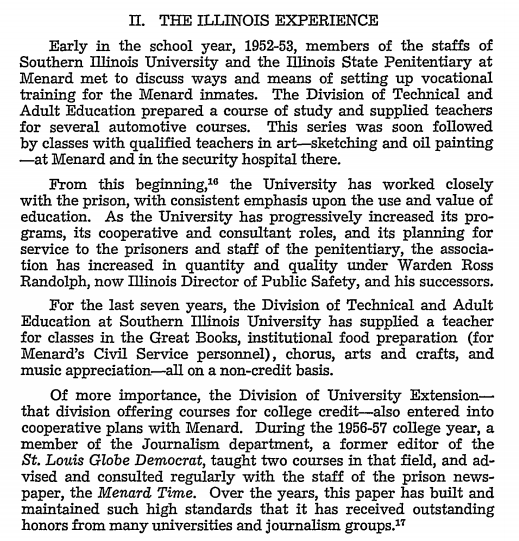 The University's Role in Prison Education  by Delyte Morris. 1966
As a side note to the sub-theme of the drifts, which was to try to imagine a different kind of economy for this region, really for everywhere, are the inspirational intentions of Nyerere's 1967 Arusha Declaration:
"It is stupid to rely on money as the major instrument of development when we know only too well that our country is poor. It is equally stupid, indeed it is even more stupid, for us to imagine that we shall rid ourselves of our poverty through foreign financial assistance rather than our own financial resources…
From now on we shall stand upright and walk forward on our feet rather than look at this problem upside down. Industries will come and money will come, but their foundation is the people and their hard work, especially in agriculture. This is the meaning of self-reliance."